a few words about OUR work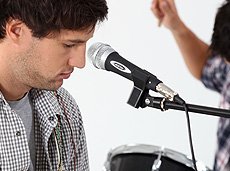 We think you'll find us extremely capable and surprisingly affordable. We're your secret weapon.

Nestled in the quiet of the Arkansas River Valley, IMC Studios brings professional motion picture and digital audio production to a new generation of digitally saavy businesses, individual consumers, and industry audio and video professionals.
There's no reason to scrimp or head for the city. We're here for you, ready to look at your project in a whole new way. Come see why we enjoy the repeat business of so many companies, all while enjoying the peaceful surroundings of rural Arkansas.
You CAN create incredible art, tell your story well, and love the time doing it!
our advantages
3.
Production Integration
We specialize in repurposing and reusing your content along the gamut of media pathways: Web Video, Streaming, Television, Closed Circuit Networks, CD, DVD, Blue Ray, Memory Stick--maximize the bang for your production buck!